HP:2900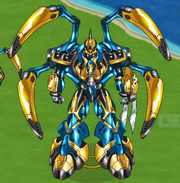 ATTACK:66
SPEED:7
RANGE:11
DELAY SPEED:35
Special abilities
Edit
Xplosive Ray
Rockets Attack
Grenades burst
Spawn drone
Drone's stats: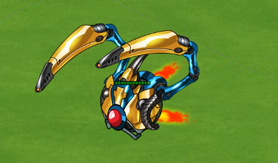 HP:475
Attack:26
Attack speed:30
Speed:8 
RANGE:11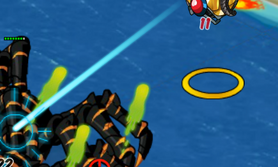 It has four bonus clawss from back but it doesn't use it in combat (only in one attack "Explosive Ray")
if you look closer, you can see that it is based on the scropion (claws, blade on hand, head, colors)
it has big legs but small hands
Ad blocker interference detected!
Wikia is a free-to-use site that makes money from advertising. We have a modified experience for viewers using ad blockers

Wikia is not accessible if you've made further modifications. Remove the custom ad blocker rule(s) and the page will load as expected.