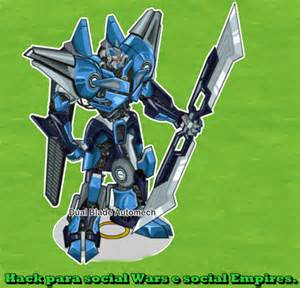 HP:500000000000000
ATTACK:5555555555555555
RANGE:555555555
SPEED:5555555555555555555555555555555555DELAY SPEED:3555555555555555
Mega Hit:Hits enemies with his blade,Of Course it's not mega at all damage 40-60
Boomerang:Throws its blade as a Boomerang.
Drones:Can spawn up to three drones.(hp:425.attack:24)
How To Obtain It?
Edit
Through 'AUCTION HOUSE'(COMMON UNIT,BUT HARD TO GET IT.)
Promotion.You could get it by armored core and ultra-mech in the atom fusion

This unit is a good unit to atom fusion in with laser blade auto mech it can even get you massive gunner if you keep trying
you can get it by fusing ether messiah and killer driller together in atom fusion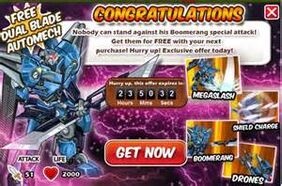 Ad blocker interference detected!
Wikia is a free-to-use site that makes money from advertising. We have a modified experience for viewers using ad blockers

Wikia is not accessible if you've made further modifications. Remove the custom ad blocker rule(s) and the page will load as expected.