Kamikaze can only be trained at Kamikaze Academy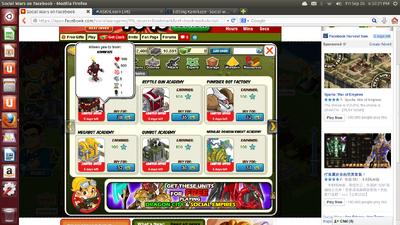 STATS:
Life: 100
Attack: 500
Range: 1
Speed: 8
Delay: 1
population: 1
TRIVIA:
It is the Social War Counterpart of the Kamikaze of Social Empires
It has the most attack in Social Wars (losing Seige Striker 100 attack)
They are very strong, but are killed by their own attack. They damage friendly units also, so don't use them near your other units.
Ad blocker interference detected!
Wikia is a free-to-use site that makes money from advertising. We have a modified experience for viewers using ad blockers

Wikia is not accessible if you've made further modifications. Remove the custom ad blocker rule(s) and the page will load as expected.