Ad blocker interference detected!
Wikia is a free-to-use site that makes money from advertising. We have a modified experience for viewers using ad blockers

Wikia is not accessible if you've made further modifications. Remove the custom ad blocker rule(s) and the page will load as expected.
King Kong MechEdit
A beast on the battlefield; with arms of steel, the King Kong Mech will be sure to bring terror to the eyes of your enemies with its vast abilities! Side Note: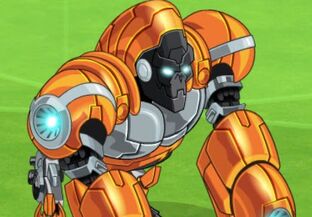 Attack: 76
Speed: 6
Range: 3
Attack Delay: 35
Special attacks
Edit
Its normal attack knocks enemies back
Jumps and punches the ground launching the monsters.
Energy protection: King Kong Mech creates a shield protecting him from enemy attacks.
Two at a time: King Kong Mech hold two monsters and beat on the ground and  release
Drones: King Kong Mech Create 3 drones for help duing a war.
King Kong Mech Drone
Stats:
HP:99dicks
Attshit
Speed: - 0
Range: -50000
Attack delay: 1
Atom Fusion
Edit
Red Mercury Dragon + Spartan Warrior Mech
Megabot + Mr. Treat
Ether Messiah + Golden Slayer
Red Mercury Dragon + Big Razor Mech
Siege Striker + Siege Striker
Laser Blade + Spartan Warrior
Aircraft III + Aircraft IV
Stealth fighter + Aircraft IV
Red Mercury Dragon + Z Project Mech
Godzilla Mech + Fire Godzilla Mech
2-Head Frostfire Dragon + Spartan Warrior Mech
Gamera Mech + Proto Winged Mech
Spartan Warrior Mech + Pharoah Warrior Mech
Soldier + Fire Godzilla Mech
Executior Mech + 2-Head Frostfire Dragon
Godzilla Mech + Proto Winged Mech
Avenger Mech + Spartan Warrior Mech
Megabot + Blue Dragon
Avenger Mech + Samurai Mech
Massive Gunner + Avenger Mech
Red Dragon + Tank V
forge dragon + electric dragon
Armored Core Alpha + Proto Winged Mech