Massive Gunner mech
Comments

83
255pages on
this wiki
Massive Gunner Mech (Features)
Edit
Contains 2 Back Rocket Shooters.
1 Big Ray Gun.
Color- Black, Gray, White, Orange, Green and Blue.
Fusion Time: 5 Days 10 Hours 5 Minutes
This unit is classified as easily earned.
Mech Stats
Edit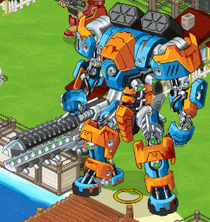 Unit Type: Mega Mech                    
Health Points: 3700
Attack: 82
Range: 10
Speed: 6

Massive Gunner Mech's Attack and Health

Added by

Ryukendo6

Delay: 35
Special Abilities
Edit
Mega Shot - The Mech shoots a powerful beam from his gun that gives extreme damage.
Back Rockets - The Mech launches rockets from its back. 
Laser - The Mech shoots on the ground that gives equal damage to all nearby enemies.
Gunner Drone - Launches a drone to assist.
Massive Gunner Drone Features
Edit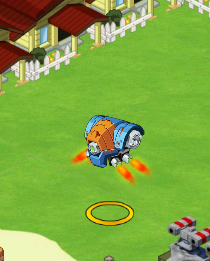 Color- Orange, blue and white.
Has tubes connected to the drone that blasts outs fire.
Has dust all over its body. (Zoom in to see )
Drone Stats
Edit
Unit Type: Drone
Health Points- 550 HP.
Attack- 28
Breeding Combinations
Edit
Burning Slayer + Fire Godzilla Mech (24%)
Fire Godzilla Mech + Swat Soldier (23%)
Gamera Mech + Spartan Warrior Mech (16%) 
Big Razor Mech + Double Cannon Mech (15%)
Spartan Warrior Mech + Great Shogun Mech (15%)
Fire Godzilla + Godzilla Mech (13%)
Prime Automech + Red Murcury (12%)
Fire Godzilla Mech + Fire Godzilla Mech (12%)
Executioner Mech + Pharoah Mech (11.87%)
Spartan Warrior Mech + Red Mercury Dragon (11%)
Red Murcury Dragon + Z Project Mech (10.7%)
Proto Winged Mech + ArmoredCore Alpha (10%)
Avenger Mech + Electric Dragon (3%)
Z Project Mech + Executioner Mech
Massive Canon Mech + Fire T-Rex (aleator)