Massive gunner mech
Comments

34
231pages on
this wiki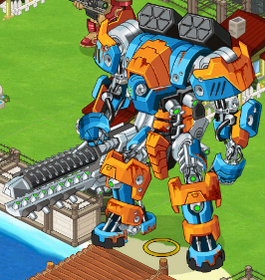 Division: mech
Life: 3700
Attack: 82
Range: 10
Speed: 6
Delay: 1
Population: 4
XP to L2:18500
SUPER POWERS!
Edit
Mega Shot = Massive gunner mech shoots a powerful beam from his gun that gives HEAVY DAMAGE
Back Rockets = Masive gunner mech launchs some rockets from his back 
Sol Laser = He shoots on the ground that gives equal damage to the nearby enemies
Gunner Drone = launchs a drone
Massive Gunner Drone
Edit
As you can see the drone and it's master have dirt/rust stuck onto them.
The Massive Gunner has three green eyes.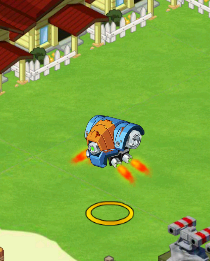 Massive Gunner Drone Stats
Edit
Division: Aircraft
Life: 550
Attack: 28
Range: 11
Speed: 8
Delay: 30
Population: