.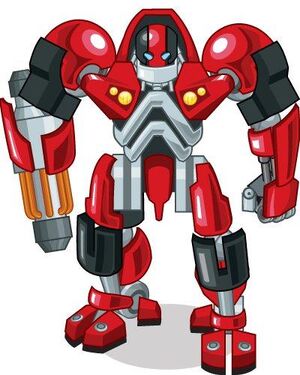 The red spinner bot is a red bot than can be Acquired in the auction house, daily shot, and atom fusion.
Health: 1650
Damage: 43
Range: 8
Movement: 6
Delay: 35
Specials:
Edit
Tornado attack: It launches it self in the air then down on targeted enemies, dealing damage to nearby enemies as well.
Ad blocker interference detected!
Wikia is a free-to-use site that makes money from advertising. We have a modified experience for viewers using ad blockers

Wikia is not accessible if you've made further modifications. Remove the custom ad blocker rule(s) and the page will load as expected.