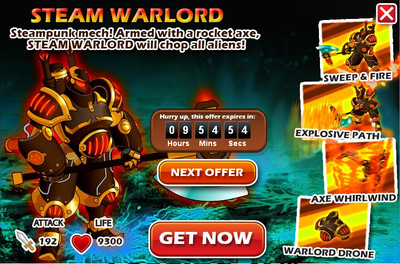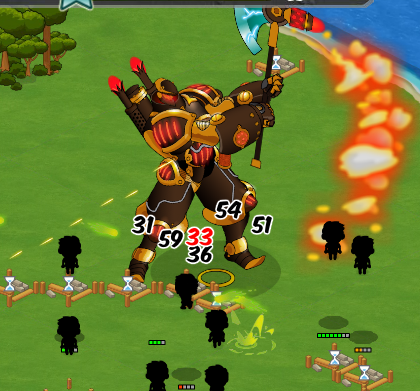 The Steam Warlord is confirmed the offer for October 5, 2013. It has a red hot steel body. It is a humanoid mech like any other mech designed, what is unique was its smoking that comes from the two upright projections in its back. It also holds an axe that is forged with flaming steel. On its update in October 3,2013, it was named Steampunk Mech and when was trained by a hack by certain players was termed Warlord. Its name Steam Warlord is expected to be the units official name until its release.
HP: 9300
ATTACK: 192
RANGE: 5
SPEED: 6
ATTACK DELAY: 35 secs.
Special Abilities/Skills
Edit
Write the second section of your page here.
Ad blocker interference detected!
Wikia is a free-to-use site that makes money from advertising. We have a modified experience for viewers using ad blockers

Wikia is not accessible if you've made further modifications. Remove the custom ad blocker rule(s) and the page will load as expected.