A storm is coming...The Tempest Mech will cloud and darken the war arena! The Tempest Mech is a strong mech that can be only obtained via the offer.
Life:5200
Attack:122
Attack Delay:
Speed:
Range: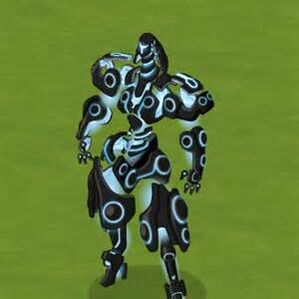 Special Abilities
Edit
Cannon fist
Tesla Raystorm
ice balls
drone
you can get it with atom fusion
Ad blocker interference detected!
Wikia is a free-to-use site that makes money from advertising. We have a modified experience for viewers using ad blockers

Wikia is not accessible if you've made further modifications. Remove the custom ad blocker rule(s) and the page will load as expected.